About us
How the idea came to life
In 2010, Mandy Geddert established the sustainable children's fashion label CHARLE. The aim: to design children's clothes that grow with their wearers and are produced in a process that is as environmentally friendly as possible. When striving to achieve this aim, she was confronted with a huge challenge to which no solution could be found: searching for an ecological alternative to conventional elastics for trousers and skirts. With support from an Austrian ribbon manufacturer, she therefore quickly decided to develop the world's first proven ecologically sound elastics. After a good yet intensive six-month period, she was finally able to produce her first elastic ribbon.
Bridging a gap in the market
What was initially designed to solely meet the label's own requirements soon turned out to be a solution that could bridge a gap in the market. A number of different designers and haberdashery shops became aware of the ribbon and ordered their first lengths.
It wasn't long before these were joined by further elastics in different widths and colours and with special properties, which soon established a strong reputation both in Germany and further afield. The standard range now contains more than 50 elastic and non-stretch ribbons. Their areas of application extend far beyond the world of fashion, with product designers and companies in the sportswear, toy and automotive industries all choosing this alternative to conventional ribbons.
An overview of the details
Made of certified organic cotton and natural rubber
Free from child labour
Available in different widths and colours
Washable from 40 to 60°C (depending on the product)
5 % to 10 % shrinkage
Environmentally friendly
Biodegradable
Recyclable
Vegan
Plastic-free
Tested against chlorine and heat
A longer lifespan than conventional elastics
Minimum order quantities: 1 m
Designed by Mandy Geddert in Berlin, Germany
Manufactured by a family-run business in Austria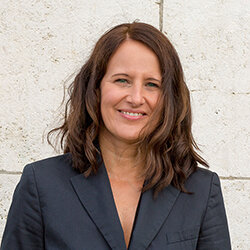 Repairing the future - an initiative of ORF Ö1